Oscars 2017 Countdown – Where is my support?
Well, it's all come down to this; the final days leading up to Oscar Sunday where new memories will be made. That means the time has finally come for acting to enter the picture, and it does so with a whole new feeling of intrigue. You can't help but reflect about the past winners and losers, go over a multitude of trivia in your head and ultimately think about who was utterly screwed, because that's what has become of this famed ceremony over the years. That's just how I see it and although I will never lose that love/hate relationship toward these awards and everything they consume, I'll still remember how it should have gone down from year to year. Because in the end, the winners that walk away with that gold statuette aren't necessarily the ones that gave the best performance, while those didn't win are left sitting in their uncomfortable seats wondering what the hell just happened. That's the Oscars in a nutshell for not just these final categories, but most of the other's I don't even go into. Who knows, maybe I'm insane to think that the winners should be the ones that truly gave the best performance of the year or even the ones that weren't nominated in the first place. Obviously just being nominated is an accolade in itself, but the award should go to the actor that did the best job. It shouldn't go to the actor who deserves to win, simply because they didn't win last year, or this is the 8th time being nominated without a win. And although I can see being nominated eight times without a win over the span of forty-five years is a bit ridiculous, it happens. Meryl Streep has been nominated a record twenty times now with only three wins; a stat that I feel won't change this year despite her unique performance in "Florence Foster Jenkins." But, that's the harsh reality that has swept over these famed awards for so long, especially in the acting categories leaving the question of, "Who will win and who will be robbed this year?"
A supporting actor or actress has the distinct mission to help support and in doing so, sometimes outshines their leading co-stars with usually a much smaller role. However, how do you determine who is the lead and who is the supporting actor and/or actress? It's a tough quandary to be in, especially considering so many of these supporting actors and/or actresses get just as much screen time. So with only a handful of scenes to pick from, it can become quite the task to find those moments from an actor or actress that made their role what it was. For me, a great supporting performance is one where the actor or actress steals scenes from the lead actors on more than one occasion. That might seem tough to do, but this is the Oscars, so it shouldn't be easy. Yet we find nominees every year that make you scratch your head and leading that list this year was none other than Jeff Bridges. I don't know about you, but it just seems like we have seen this role from Bridges before. Sure, he was solid, but he is supposed to be and unless I'm crazy, you don't get nominated for just doing your job. That's all Bridges did in "Hell or High Water," a film that probably shouldn't have even been nominated for Best Picture. And to be honest, Bridges costar Ben Foster really should have been the one on this list of nominees. He was fantastic in a way I never expected, proving his performance in "Lone Survivor" was not a fluke.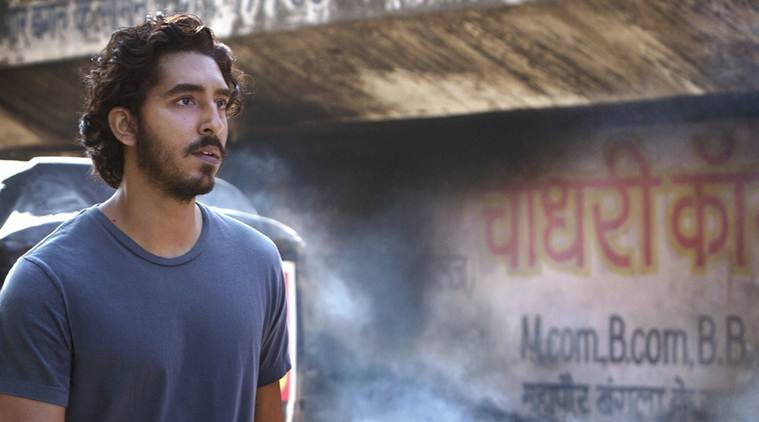 Moving on to the guys on the list that actually deserved the nod of Supporting Actor, I can't help but start with Dev Patel. Here is a guy most people last saw in the Oscar winning "Slumdog Millionaire," but have not seen him since. Truth is, he hasn't done a whole lot worth mentioning on the big screen. Yeah he is only 26, but sometimes after being in an Oscar winner like that, you fall out of the limelight. So for him to come back into the fold some eight years later and land this Oscar nomination is impressive to say the least. "Lion" may not be one of the more popular Best Picture nominees, but it very much deserves to be on the ballot thanks to a lot of what Patel did. Managing the ups and downs of his character obsessed with finding his family again couldn't have been easy, but he hammered it home helping his fellow co-stars like Nicole Kidman, who I will get to in a minute. That's big and why I feel he is the one to beat despite the love for Mahershala Ali. The SAG winner was cool and quiet as Juan in "Moonlight," a wicked combination that worked brilliantly for Barry Jenkins. So I give him a fighting chance here, as I just don't see the Academy rewarding the young Lucas Hedges this year. Sure, he stood in there opposite Casey Affleck in "Manchester by the Sea," but his nomination will have to be enough this time. That leaves only Michael Shannon for "Nocturnal Animals," who I swear has the same blank look on his face no matter what role he is in. Hey, he is great, but this was no Oscar-worthy role despite the good work he put in.  
Speaking of performances that might not have been Oscar-worthy, I'm still wondering how Michelle Williams just earned her fourth Oscar nomination. Outside of some brief emotion through a phone call where you only heard her voice, Williams only had really one scene worth noting, and it was at the end of the film. I guess that's the time to leave your mark, but to me it wasn't all that powerful for her. She is capable of so much more, which is why she can't win. It wouldn't make sense, not that that ever has mattered. I almost could have said the same for Nicole Kidman, but like Patel, she made the most of her time in the second half of "Lion." What a raw performance from an actress who probably doesn't get her due because of who she is married to. Then there was Naomi Harris, who like always found a way to stand out in "Moonlight." She wasn't in it much and sure, some people may say it's easy to play a crackhead, but I thought she was brilliant every time she showed up. So if there ever a dark horse to take this award away from Viola Davis, it might be her. But, let's face it, this is Viola's year. She has not lost and she won't this Sunday either considering her work in "Fences." Anyone that can stand toe to toe with Denzel Washington and even outshine him in certain scenes deserves every award thrown at her. So while some may want to see Octavia Spencer win, she had her moment five years ago winning everything for "The Help." This performance was nowhere near that and to be honest, wasn't even better than her "Hidden Figures" costar Janelle Monae, who I feel got snubbed. So let's just move along and let Viola finally win her much deserved 13.5 inch tall, gold-plated statuette.