Oscars 2017 Countdown – The writer's block
On to two of the more prestigious, yet rarely covered awards, Original Screenplay and Adapted Screenplay. That's right, as part of the so-called "major" categories at this famed ceremony, people rarely talk about who is going to win for writing. I get it; it's not as exciting as the race for Best Actor or Best Picture. But, the reality is, we wouldn't be talking about most of these films without the writing. Sure all roles behind the scenes deserve credit, but often it's the cast and director that gets the acclaim, when the reason most people fell in love with the film was the story, written by a screenwriter or even director. And out of the nine films nominated for Best Picture, only one did not carry a nomination for writing and that was "Hacksaw Ridge." Given it's primarily a war drama though, that's not all that surprising considering how rare we even see one nominated, much less win. In fact, until recently when "The Hurt Locker" and Mark Boal won for Best Original Screenplay in 2009, the last time we saw a winner was way back in 1970 when "Patton" won the same award. Looking at the other side though for Best Adapted Screenplay, we have never seen a war drama take home the gold; "American Sniper" being the last one having a chance just two years ago. So I guess what that boils down to is had Andrew Knight and Robert Schenkkan been nominated for their "Hacksaw Ridge" script, they would not have won. See how the truth can hurt in the strangest of ways? Don't worry though, as we still have plenty to talk about with those that were nominated as the race for each of these awards is rarely a foregone conclusion.
Now, for those wondering what the difference between Adapted and Original when it comes to writing, it's not as obvious as it seems. And what's great about the Oscars versus let's say The Golden Globes is that there are two categories for writing, not just one. Because with only one, the Hollywood Foreign Press must decide how to fit just five films, adapted and original, into the category, whereas the Academy has the option of fitting each into their category with a combined total of ten. For example just this year, films like "Fences" and "Hidden Figures" were left off the Globes ballot whereas they were nominated for the Oscar. That's a shame as that would have been one more chance at victory, but let's face it, that's just another reason why the Oscars are better in my mind. An adaptation of a book or play is simple compared to writing an original screenplay, right?  Well, it may not be that easy, but it's certainly not as detailed as writing your own and that's what Best Original Screenplay is all about. And this year we have a mixed bag of nominees, but only two real contenders. Some might have said that Damien Chazelle looks to be the guy, but to me he might not win both directing and writing. Figure, up until now, he has mainly won for directing with the exception of the Critic's Choice and Golden Globes. And let's face it, this is one of those categories where even the best prognosticators can miss.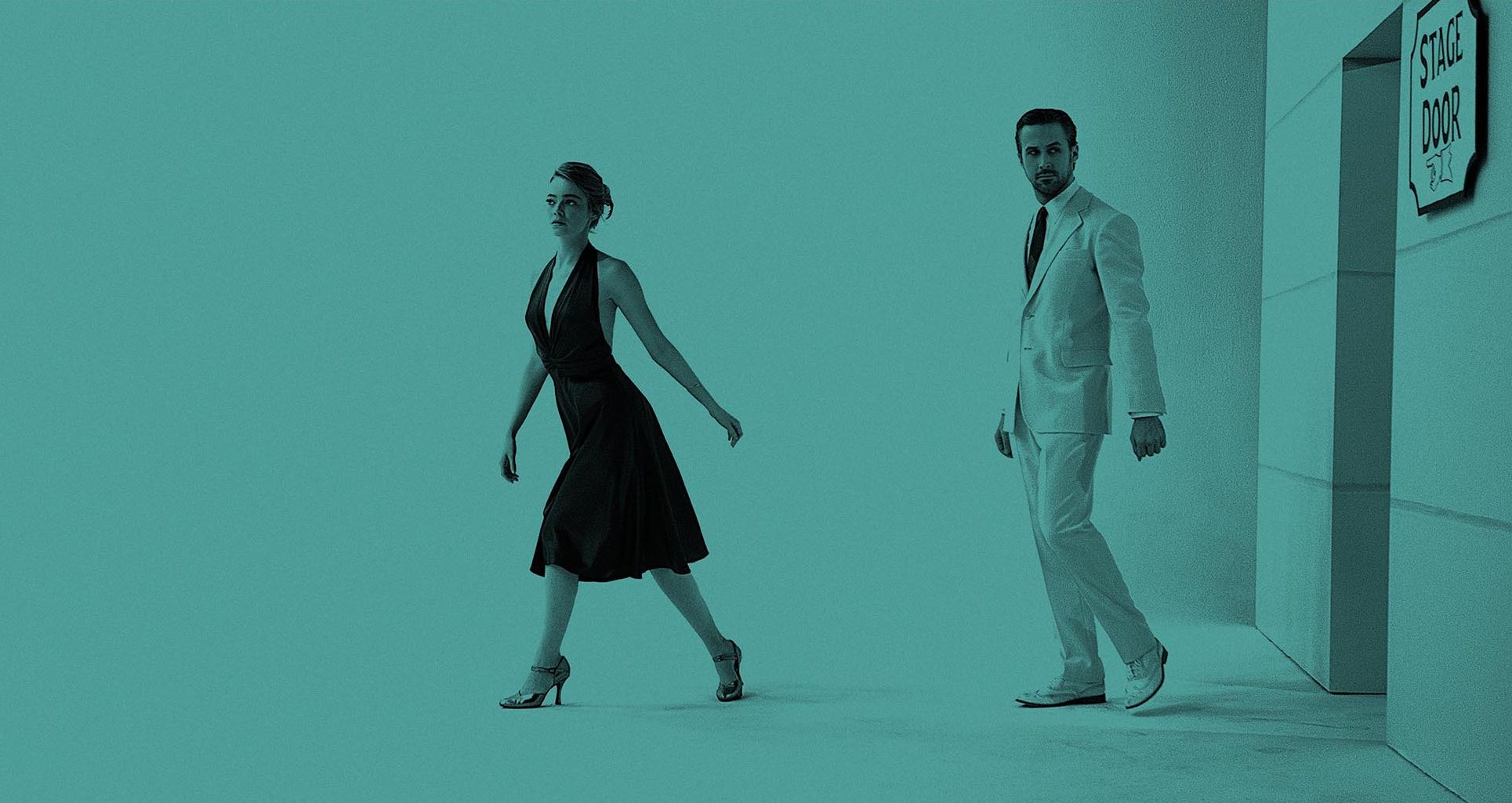 Plus, for those watching the Grammy's, writer/director Kenneth Lonergan just won the BAFTA for Original Screenplay. It was his first major award this season for "Manchester by the Sea," but with the Independent Spirt Awards and WGA's still to come, he might add more on his way to an Oscar victory. Momentum can be a hard thing to stop and let's face it, the script is why "Manchester by the Sea" is worth watching the movie for. Then again history tells us that two-thirds of the Best Picture winners also won one of the two awards for best screenplay. And with my pick already called for "La La Land," I might hedge my bet with Chazelle at this point. I mean, he pretty much deserves it anyway considering without him, this film would not be here. Yeah, I said that about his directing as well, but as I teased last week, I believe that any established actor and actress could have excelled in the roles held by Emma Stone and Ryan Gosling. Sure, they have a certain chemistry hard to find, but the story and overall look to this film is why it was so much fun to endure. That's all Chazelle and his team, which were just up on the BAFTA stage the other night like Lonergan, only they were accepting the Best Film award. So while I can easily dissect and talk "La La Land" out of some of the other categories, I simply can't when it comes to writing as it was the best Original Screenplay. And if it wins, this will mark the third year in a row where the film that won this award went on to win Best Picture. The previous two were "Birdman (2014)" and "Spotlight (2015)."   
Let's face it though, whether these gifted writers are drafting an original screenplay or adapting one, both play one of the most important roles to moviemaking. So while I might be confident in Chazelle's chances for Original Screenplay, the complete opposite could be in effect for Adapted Screenplay where any one of the five nominees has a shot. When you think of Best Adapted Screenplay, you think of stories derived from books, history, true stories, or Broadway musicals like past Oscar winners "Moulin Rouge!" and "Chicago," right? Pretty ironic that this year the one musical we have is not in this category, but the other one. That should mean the race here is one to watch closely, one that I truly cannot see the end to until that envelope is opened. Truly, even Eric Heisserer ("Arrival") has a chance at stealing this award despite my own feelings that his film should have been left off the ballot in favor of something like "Hacksaw Ridge." Now, on to the contenders I feel are a tad bid more deserving and leading that list is probably "Moonlight." I know some would put "Hidden Figures" there, but I just don't get the same feeling about it as I do "Moonlight." Barry Jenkins really poured everything into this film and it showed as you watched the drama unfold. So I give him the edge at taking this one knowing he chose to film in a place he grew up in. That's special and probably why Naomi Harris said to Vulture.com, "It was the first time someone had to come to their community and wanted to represent it onscreen, and since Barry Jenkins had grown up in that area, there was this sense of pride and this desire to support him."  As for the other nominees, "Lion" has just as much of a chance as "Arrival," but given it felt similar to past nominees, it will lose. That leaves "Fences" and "Hidden Figures" as the only other films to possibly take this from Jenkins. And it could happen given how powerful each of those stories and casts were. But, that may be why it doesn't win, as each were led by some truly remarkable performances which tend to overshadow a script. Just saying, so while it would be a nice story to see the late August Wilson win for his work with "Fences," it will be up to Theodore Melfi and Allison Schroeder for "Hidden Figures" to upset Jenkins in the end.