Oscars 2018 Countdown – An eye for the dramatic
The importance of a good director for any film is often underestimated given they are just the ones behind the camera versus in front of it. But, it's so much more than that. They help instill the energy of the production and ensure everything is done in the way it was intended. Figure, without a solid director, most of these films nominated for Best Picture would not be here. Then again this list of director's nearly requires a recount given who was and wasn't nominated. I can't remember the last time I had seen a list this diverse, but it goes with the time we are in I guess. I just hope the Academy chose right, as I would hate to look back and wonder what could have been for someone like Patty Jenkins, who did a hell of a job with a film many people never expected to see on the big screen. Sure, Gal Gadot killed it, but had Patty Jenkins not been behind the camera to show a female look this badass, I doubt we would have enjoyed it as much. Her subtle ways of showing Wonder Woman from a variety of camera angles really made you love Gadot each time she stepped into frame. Nothing was overdone, which in itself is worthy of a nomination considering what we have had to witness from all the other recent DC films. In a year where women have helped dominate the narrative, it's a little surprising to not see "Wonder Woman" among the list of nominees, no matter the category. So instead, we will settle for Greta Gerwig and "Ladybird," a story worth telling and one that many in Hollywood never saw coming.
I don't why this category gets me so fired up. Seems like every year I stare at the list of nominees and wonder what the Academy was thinking. Yes, in recent memory, they have got it right, but that's not saying much given the history of this category. Because despite the statistics showing that 63 out of 89 films have won both Best Picture and Director, there have still only been four films to win Best Picture without a nomination for Best Director. I say it every year, but only "Wings (1927)," "Grand Hotel (1931)," "Driving Miss Daisy (1989)" and "Argo (2012)" hold that distinction. Pretty amazing when you figure that's out of a total of 546 Best Picture nominees in 89 years. So if you simply go off history, that means the only films that truly have a chance at winning the night's top prize are "Dunkirk," "Lady Bird," "Phantom Thread," "The Shape of Water" and "Get Out." Then again, if there was ever a year to go of script, it would be this one as I could easily see Guillermo del Toro win Best Director, but something like "Three Billboards Outside Ebbing, Missouri" win Best Picture. Hey, I never expected something like "Moonlight" to win last year, especially after the run that "La La Land" had leading up to the ceremony, so all bets are off when it comes to these two categories. Just know that someone that never expected to win will be on the stage accepting the 8.5 pound statuette in a few weeks.
Now, when looking at this year's list of nominees for directing, the one thing that's hard to ignore is their resumes or lack thereof. With two rookie directors and another three that have combined for 26 total films, there's not a whole lot to go off of this year. But, that can be refreshing to a certain extent. I just wish it was more honest as I can't help but think Steven Spielberg was left out on purpose. Sad thing is, out of the 29 films Spielberg has directed, he has only been nominated seven times for directing. He did win two of them, but it begs the question of whether legends like Spielberg get snubbed on purpose? I'm all for the young talent, no matter what shape, color or gender they come in, but it still needs to make sense. And this year, I just can't get behind a nominee like Paul Thomas Anderson. I mean, he was directing arguably the greatest actor of his generation, who played a 1950's couturier. It's a neat love story, but certainly not one that demanded great directing. Again, it's Daniel Day Lewis, who makes most directors look great, including Paul Thomas Anderson who also worked with him in "There Will Be Blood." Listen, period pieces have been a long standing tradition with this ceremony, and certainly "Phantom Thread" is for all the designers out there, but Anderson should not be here over someone like Luca Guadagnino, who did a fantastic job with "Call Me By Your Name." Talk about capturing the period. That film was brilliant in all the ways you expect a Best Picture to be, yet Guadagnino was left out of the mix in favor of someone like Jordan Peele. Listen, I'm all about the underdog story, especially one that involves someone like Peele who has done pretty much everything in Hollywood, but come on. If Patty Jenkins can't get nominated for a superhero flick, Peele shouldn't get nominated for a horror picture. Fair is fair, so I just don't see where Peele has any chance to win, making me wonder why he is here. I get his film is a sort of mash-up of horror and comedy, with some unique twists that pay homage to classics. So for that, I'm behind Peele's nomination for Original Screenplay, but not Director.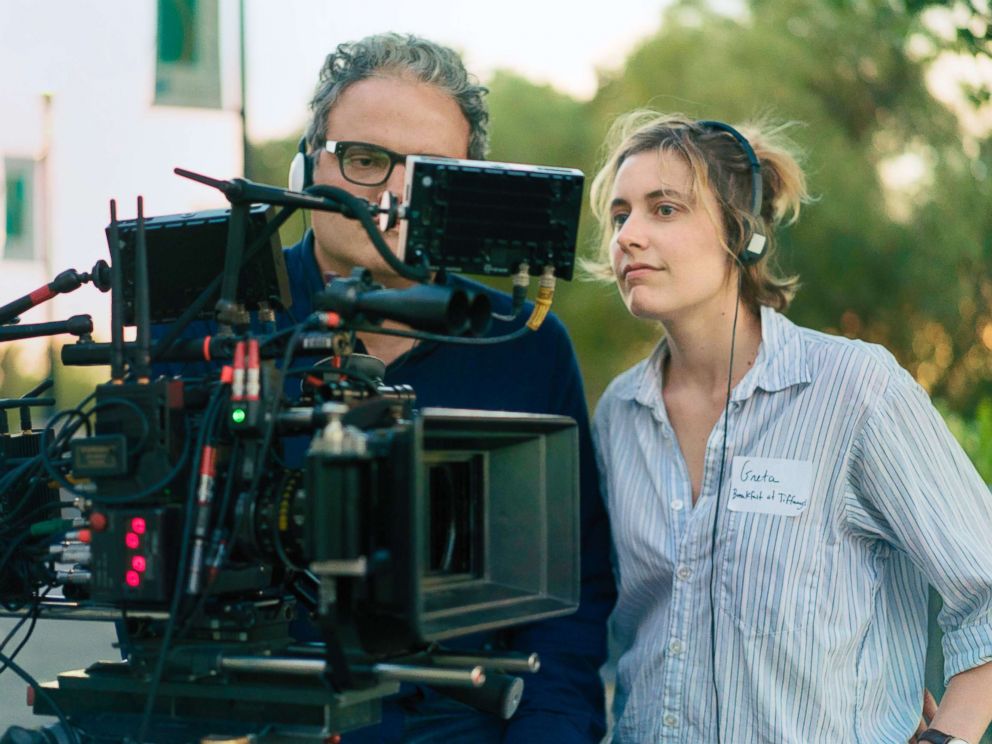 That leaves of course the three director's that actually deserve being here, Greta Gerwig, Guillermo del Toro and Christopher Nolan. For those counting at home, that's a Californian, Mexican and Brit. That almost covers your basis, which is why I don't understand how they could leave out Luca Guadagnino or even Martin McDonagh whose "Three Billboards Outside Webbing, Missouri" might have been the Best Picture of the year. I know, they all can't be nominated, but I'm glad Christopher Nolan finally was. Hard to believe he was snubbed for "Inception" or even "The Dark Knight," so this might be the year for the Academy to save some face and reward him for what he did with "Dunkirk," a film that quite frankly wouldn't be here without his unique style and direction. Maybe that's a given, but Nolan really is a director that should have an Oscar already. The things he does behind the camera are unlike anyone else, which is why I think when it's all said and done, he will be his generation's Steven Spielberg. That's good because we will need someone to help bridge the gap for these young up-and-coming directors like last year's winner, Damien Chazelle and this year's sweetheart Greta Gerwig. What a run her little film "Lady Bird" has been on. Made for only 10 million, this film really touched a lot of audiences, so it's cool to see an actress like Greta get all this praise for her directorial debut. I call this one the little indie that could, meaning it is one of those stories with a lot of heart and realism. And that is because of the director who put everything she had into it. She even wore a prom dress when directing the prom scenes. As she said during an interview with EW, "I know some director's like to run their sets based on fear, but I wanted to create an environment where people can come talk to you and not try to hide or throw someone else under the bus. So if people love this movie, it's because of the love that went into it." Well said from a 34-year-old director that might be in line for a big night come Oscar Sunday. That said, there can only be one winner and I'm afraid that it will be Guillermo del Toro for his work with "The Shape of Water."  I wasn't as impressed as some with the film, which I will get to later, but del Toro was pretty amazing. He has a ton of talent, I'm just not sure it suits everyone. Problem is, most people in Hollywood might not want to admit that, instead praising the director every time he releases a new film. So will see what happens, but know this, he already won the Directors Guild Award, so in a way, this race is already over.