Movie Review – 'Chappaquiddick' is political prowess at its finest
Nothing like some good old fashioned politics to liven up what has really been somewhat of a lackluster start to the year. Sure, "Black Panther" made some noise, but its run is all but done after reaching the 60-day mark and nearly $1.4 billion. That's why the time couldn't be better to now focus on something like "Chappaquiddick," a film that most people probably won't see, but should considering the historical ramifications that can still be felt today.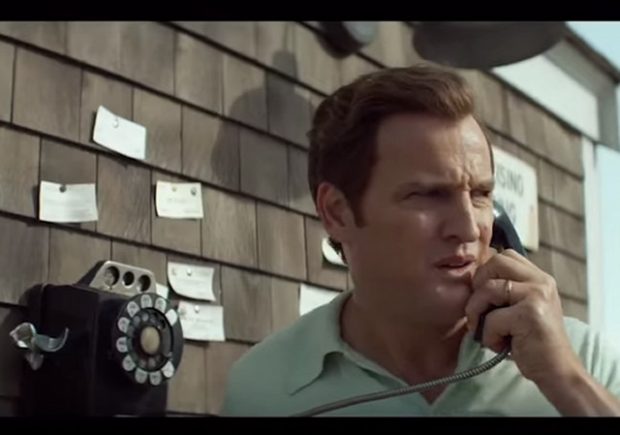 Anyone that follows the Kennedy's already knows this story, but I had never heard of it, much less of the film title "Chappaquiddick," which represents the name of the island off the coast of Massachusetts. Just learning about that piece of the story was interesting to me, as the name itself almost looks made-up. But, this island actually sits on the eastern side of the well-known Martha's Vineyard and comes from the more formal Indian word 'cheppiaquidne,' which means separated island. This according to the Smithsonian Institute which also cites the island once being the home territory of the Chappaquiddick band of Wampanoag Indians. So a little history on top of history, but certainly fascinating information to uncover when doing my own research on the name. That said, this film wasn't meant to focus too much on the island, but rather what happened near there on the night of July 18, 1969 when Ted Kennedy hosted a party at his family's cottage on Martha's Vineyard for a group of young women (aka, the "Boiler Room Girls") that worked on his late brother's presidential campaign. When one of these girls, Mary Jo (Kate Mara), was ready to go, Ted offered to take her back to the hotel. This is where it all went south, as Ted wasn't exactly sober, so after a quick near miss with the local authorities, he went the wrong direction and eventually off the side of the Dike bridge. No doubt an accident, but one that brought to light not just the power of the Kennedy's, but just how broken Ted was underneath the shadow of his family. So while the nation watched the Apollo land on the moon just two days later for the first time, one Ted Kennedy (Jason Clarke) was in the middle of his own hell that we know now haunted him until the day he died.
One thing you realize about this film quickly is just how serious Jason Clarke is playing one Ted Kennedy. Given the tough assignment, he could have faltered, but he didn't proving he might be someone to keep an eye on. He makes no bones about what he is doing and you felt everything Kennedy was going through as he debated on doing the right thing versus going down the political path he had grown so accustomed to. It's a struggle that all politicians face, yet you rarely get to see it unfold in the way it did here with Kennedy. Whether true or slightly fabricated, I liked how director John Curran and the writers brought it into light, as it reminds us just how twisted our politicians can be when put to the test. Plus by showing Kate Mara's character as a victim with no chance, it further outlined the lengths a powerful family will go to protect their legacy. I just wish we would have had more of Mara's Mary Jo, as she was fantastic in limited time up to and even after her demise. But, really you could say that about a lot of the supporting cast, as they all were able to ensure the light shined firmly on Clarke and what Ted Kennedy was going through during that time.
I truly hope people give "Chappaquiddick" a chance, even if it's by streaming it or on DVD, as the story is worth taking in. Sure, this film might in its own way take a jab at the current politicians in office, but it's also a story that probably helped pave the way for the eventual "Lion of the Senate," who most democrats looked up to until the day he died. Ironic, sure, but that's politics at its core and really what can happen when you come from a family like Ted's. And that was on full display here, down to the cryptic phone calls with Ted's father where he only said one word, which was "alibi." That said, this film was not perfect by any means leaving key anecdotes out that I would have like to have learned more about. Maybe that was on purpose, as it could have drawn the focus away from Jason Clarke, but I felt like certain truths were left out. For one, it would have been nice to have learned more around why Ted was throwing this party to begin with. Second, how did Kennedy get out of the car when Mary Jo couldn't? Based on the events, I couldn't help but dwell on that as she was apparently alive way longer than expected after the car was submerged in the shallow creek. In either case, given how the story unfolded, it would have been nice for Taylor Allen and Andrew Logan to have included some of that back story within the script to help add context to the drama. But, it still flowed well along with director John Curran's direction, which did draw out every bit of emotion and angst that surrounded Kennedy and his staff. So I give them credit for ensuring this story was told in a way that opened your mind to ask more questions, while also drawing comparisons to today's political climate which sadly isn't any cleaner.
B-